Recently I have found quite a few pairs of shoes that I would love to add to my closet for spring and summer! Here are a few of my favorites!
Many times I find sparkly pieces tacky (read: sparkly Uggs) but for some reason I think these are adorable! I love how they add a little extra spice to normal jeans. It might even make a fun DIY to try!
Hunter Boots: If you have been reading my blog for a while, or even just a little bit, you would know that I think Hunter boots are so cute but I still have yet to splurge on a pair since I can't decide on a color! At the moment these are my top three, and have been for a while. Which of these is your favorite? Which is the most versatile? Tell me in the comments!
White Converse were very popular last spring and summer, and they already seem to be making a comeback. I kept myself from buying them last season, but I think I might just have to pick up a pair this year because they go so well with many different outfits!
Here are a few examples I found on Pinterest of ways they can be styled.
I also need to buy a new pair of running shoes soon because my other ones are getting worn out and it will help me want to workout and run more in the spring and summer if I have cute new shoes!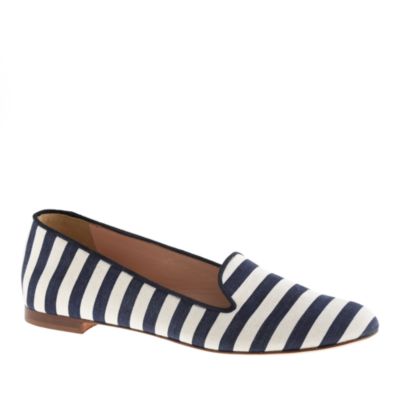 Lastly, these
J.Crew striped loafers
are perfect for spring! I don't think I am willing to spend that much money on them though, so I am hoping to find them on sale at some point or find similar ones somewhere else!
What shoes do you want this spring? Do you have any recommendations of shoes (especially running shoes!) for me? Which pair of Hunters should I buy? I would love to hear your opinion in the comments or tweet me @thetrendychick!
xo, Scarlett